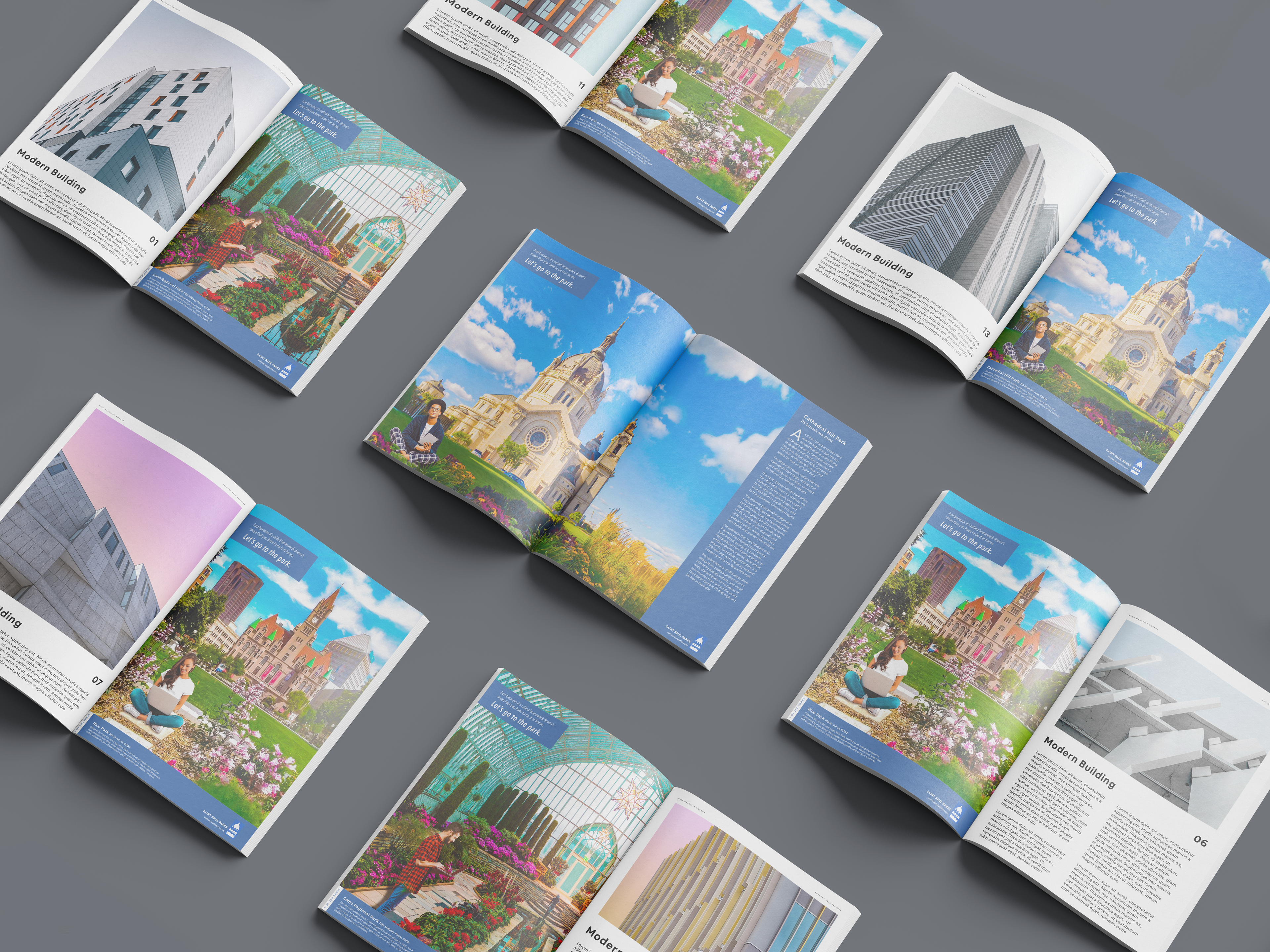 Saint Paul Parks Advertising Campaign
For this project I was tasked with designing a concept-focused advertising campaign promoting Minnesota, Saint Paul parks. With over 200 parks, I narrowed my campaign down to three: Como Regional Park, Cathedral Hill Park, and Rice Park. I had to direct my ads to sophisticated, college-educated young professionals in their late twenties to early thirties.
My concept idea for the ads was to go with a "Just because it's called homework, 
doesn't mean you have to do it at home" theme. 
I envisioned students doing their homework in the middle of beautiful Saint Paul parks: full bleed, high res, highly saturated photos of popular parks in Saint Paul.
Check out the entire process

HERE